Session Abstract, Video Submission, Paper and References

Invitation to Recursioning:
Heinz von Foerster and Cybernetic Praxis
Heinz von Foerster Congress 2011
by Paul Pangaro, PhD University of Vienna
November 13th, 2011
University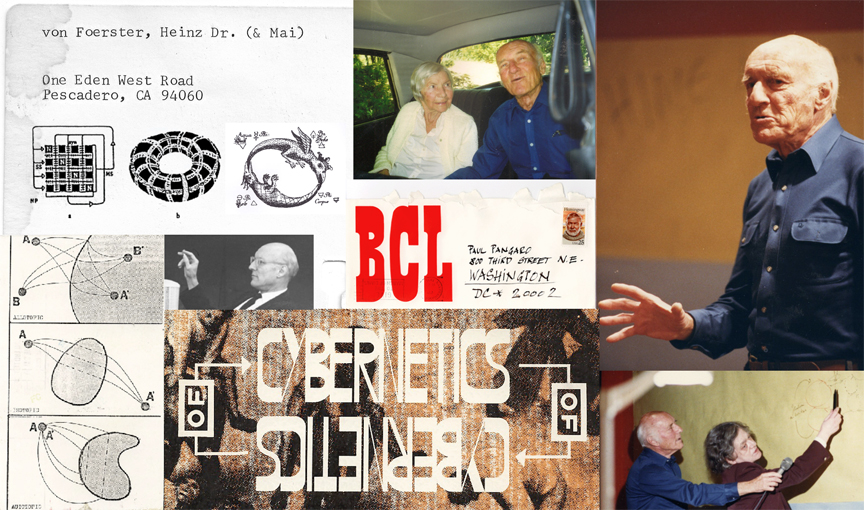 abstract
This short dedication to Heinz emphasizes the notions of recursion and learning, second-order cybernetics and ethics as expressed and embodied by von Foerster.
These notions act as constant clarifiers in the daily efforts of the author to design software applications or to support others as they steer their own design processes.


Video of the Presentation on Vimeo, produced and edited by Tom Harman and Michael Yap
Reprint of the published paper

references
Additional content by Pangaro on Heinz von Foerster
Von Foerster's "Ethics and Second-Order Cybernetics"
Interview with von Foerster from Stanford Humanities Review

acknowledgements
Thanks to CJ Maupin, Albert Müller, Karl Müller, Bernard Scott, and Ranulph Glanville
biography
Paul Pangaro is based in New York City and works at the intersection of theory and practice, combining his background in computer science and the cybernetics of conversation, research and development, product roadmaps and innovation methodologies. He consults to startups and product groups, mobile device companies and research organizations. Recent clients include Alcatel-Lucent (Paris), Samsung, Nokia, Citigroup, Intellectual Ventures, Poetry Foundation, Instituto Itaú Cultural (São Paulo) and Ogilvy & Mather. He has published in Interactions Magazine/ACM, Cybernetics of Human Knowing, Journal Kybernetes, International Journal of General Systems, and Systems Research. He has lectured in São Paolo, Paris, Vienna, Amsterdam and in the US. Pangaro was awarded a BSci in Computer Science and Humanities from MIT, earning the Stewart Award for his contribution to the Drama Program. He worked with Jerry Lettvin on models of neural transmission at the Research Lab of Electronics and became a member of the research staff at Negroponte's Architecture Machine Group, where he first met Gordon Pask and who became his thesis advisor for a PhD in Cybernetics from Brunel University (UK). Pangaro currently teaches the language of cybernetic models at the School of Visual Arts in the interaction design department, and he co-taught the same approach for 6 years with Hugh Dubberly in Terry Winograd's Human-Computer Interaction program at Stanford University.